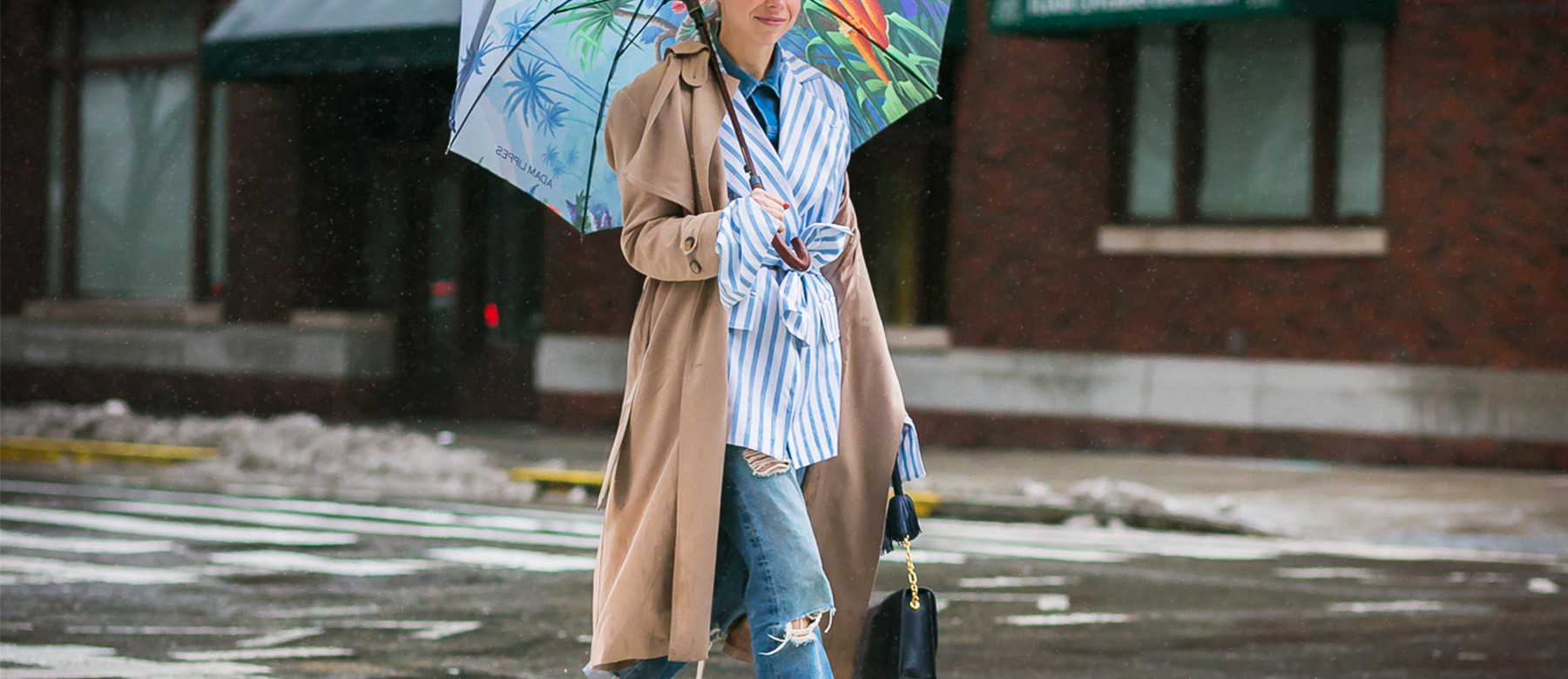 Rainy Day? Here's What to Wear
Stay dry, friends.
Spring showers—though romantic—impose inconvenience in the wardrobe department. Shoes get wet, leather is ruined, and juggling your coffee, tote bag, and umbrella is a continuous challenge. So, how do you deal with temperamental weather? The answer is simple. Invest in key staples that'll leave you armed and ready for anything.
See below for a stylish, weather-appropriate assortment of trenches, rain coats, boots, socks, and so much more.