Walk The Mile
Shanghai
100% chic: You'll want to wear jewelry expert Jean Poh's Shanghai outfits everywhere.
"Shanghai has a very similar energy to New York and has always been very welcoming of international influences," explains Jean Poh. "Both cities feel very natural to someone who has had as an eclectic of an upbringing as I have."
The CEO and founder of fine-jewelry site swoonery.com is correct: She has a unique background. Jean was born in Shanghai and came to the states at the age of two (see the most adorable baby photo taken there, right), but still identifies with her birth city. So much so that she moved back from 2008 to 2010. In between the various geographical moves, she practiced law in the venture-capital world, then took a 180 turn to get her graduate degree in diamonds and work with her father in the jewelry business. Fast forward, and she lives in New York and has launched one of the few e-commerce sites that makes shopping for fine jewelry feel luxe and special. Poh explains her deep ties to the coastal city and why she keeps a strict no-flats policy for evening when shes there.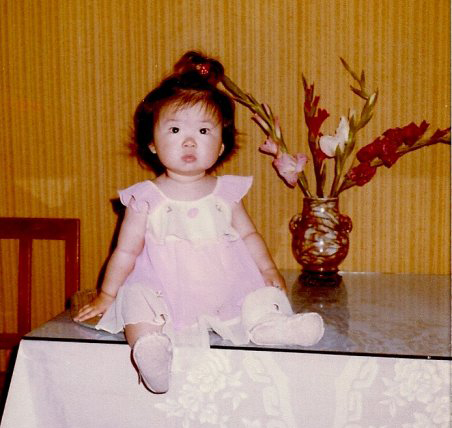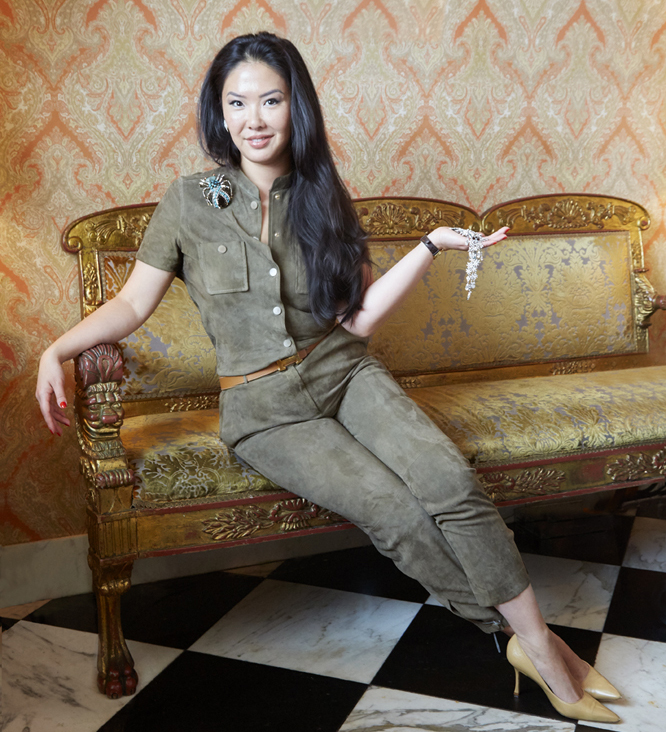 The first thing I do when I arrive: Hit the spa! China has this very bizarre spa culture; people go for massages on a weekly basis as part of their health regimen. There is one that we go to in Hong Quiao that occupies an entire five story building. Upon arriving you are given a bracelet with a number, change into pajamas and then just wander around and get pampered.
My Shanghai uniform consists of: My outfit in Shanghai is not much different from New York. If I'm walking around during the day I will typically wear leather pants or a smart pair of trousers and flats. In the evenings when I see friends for dinner its always safe to assume we will be going to the cocktail lounge of the moment for a tipple as well. The restaurant and nightlife scene in Shanghai evolves just as fast if not faster than New York so one never quite knows what to expect. For evening I'm most comfortable in a tailored dress or pencil skirt and top, and heels, always heels for evening. [Shop her picks below.] My girlfriends all tease me about my refusal to wear flats at night but I can't help it, I just feel more pulled together in heels.
Shanghai style in 4 words or less: Cosmopolitan, eclectic, brand-focused, and evolving.
The people are: Fast, entrepreneurial, and international. (Just like New Yorkers.)
Favorite item you've brought home: My great grandmother's armoire. It's a gorgeous antique redwood piece with intricate carvings and painted screens that was part of her dowry.
Shanghai's fine jewelry options are . . . Limited. You really only have the large Chinese brands who sell gaudy 24 karat gold pieces or the mainstream US luxury brands. It's definitely a market that could use a little more variety.
When I go, I never bring enough: SKII face masks. Long flights take a toll on the skin so I'm pretty careful about moisturizing.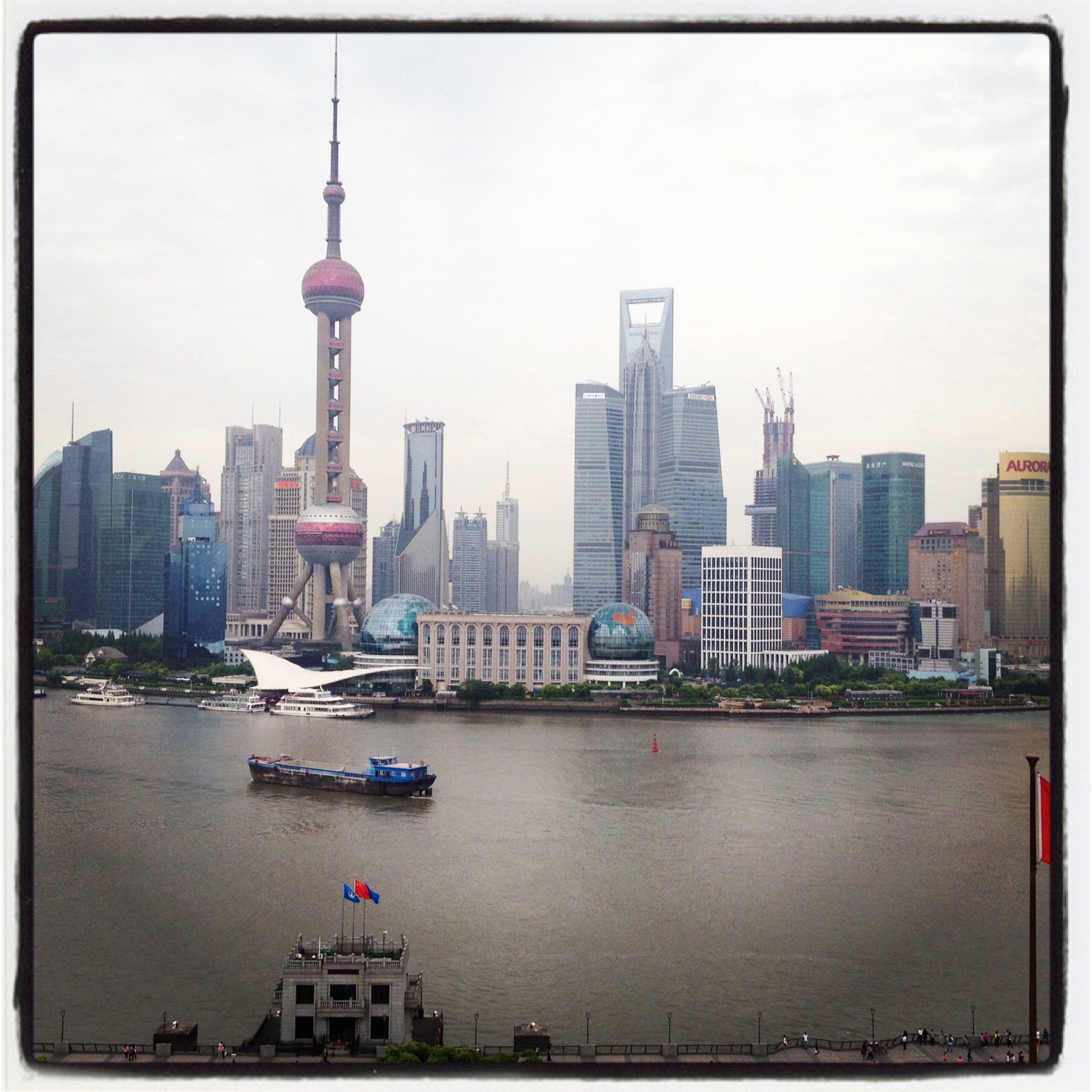 I'll be back . . . Soon! My family and I are planning to spend Christmas there this year with my grandmother.
The one piece of jewelry I always take with me, no matter where I travel: This rose gold pink kunzite ring with seed pearls and diamonds (left). It's the first ring I ever designed for myself and I still have yet to find another piece of jewelry that is as much a reflection of my aesthetic and personality. It's a reminder to stay authentic and true to who I am no matter what my surroundings.
Shop Jean's Shanghai must-have below: