Walk The Mile
Peru
Fashion designer Cynthia Rowley shows us her technicolor-filled, family-friendly escape.
Designer Cynthia Rowley is known for her attention to detail. And that detail comes in the form of colorful embroidery, small-scale floral prints, out-loud large-scale patterns, and her affinity for gorgeous textures and fabrics. Which is why there is no more appropriate place for the creative and her family to visit than Peru.
"My girls and I were talking with my mom about wanting to visit the Seven Wonders of the World," Rowley explains. "We joked that if visiting Machu Picchu together we could call it 'Mom-chu Picchu' or 'Grandma-chu Picchu.' Girls trip!"
After the foursome landed, they spent their time in the mountains, on the street, and in the river (rafting). In between, Rowley found inspiration in the colors, fabrics, and patterns that are the foundation of the country's heritage. Read on to find out how she prepped for the trip and her favorite memories.
The first thing we did when we arrived: We were staying in a super swanky hotel called Tambo Del Inka, outside of Cusco, which can get a little touristy. We checked in, ate an amazing dinner, and hit the hay early, so we could wake up at 5am to board a tiny two-car train that leaves from the ground of the hotel and winds its way through the mountains alongside a river to magical Machu Picchu. Well worth the wake up call!
The style there is: The clothes and the surroundings are a beautiful, colorful collage of handmade crafts and embroideries. Colors clash in an exciting mix of traditional Peruvian pieces.
How it compared to my own: It was right up my eccentric alley.
No matter how old you are, you carry your own bags, so it's impossible to ever over-pack.
Cynthia Rowley
The footwear situation is: Sneakers, all the way.
My favorite souvenir I brought home: Cozy sweaters, beaded belts, embroidered dresses, and skirts. Definitely bring an extra bag!
The best thing about traveling with kids is: I actually love that "attached at the hip" feeling with your kids during vacation. You go to sleep, you wake up in the morning, you spend the whole day together, and get to do it all again the next day. Seeing their wide-eyed wonderment at every turn just doubles the fun of a new adventure.
The worst: It's hard to justify buying a 9 year old a business class airline ticket…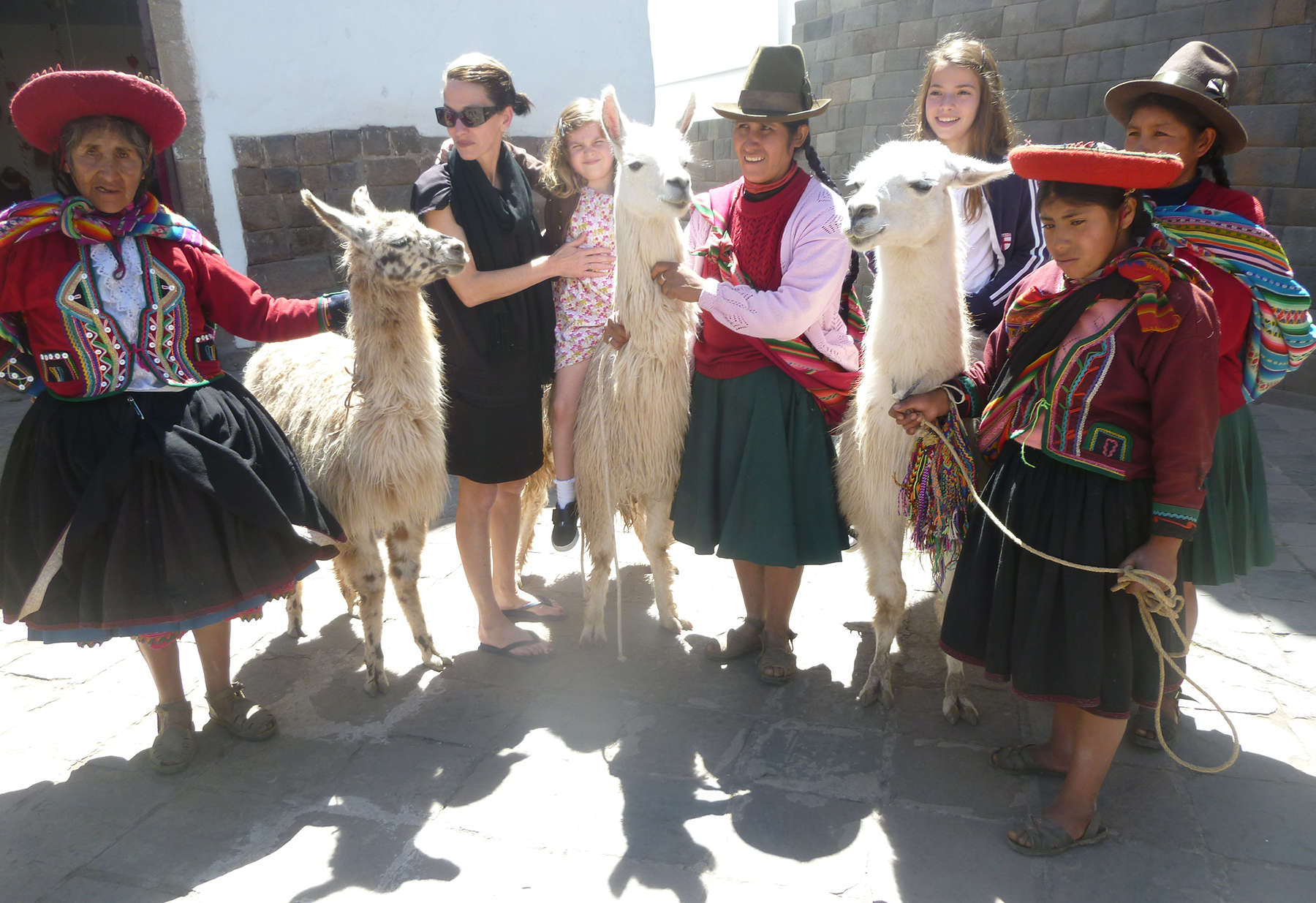 The packing philosophy: It's every man for themselves in our family. We never check luggage! No matter how old you are, you carry your own bags, so it's impossible to ever over-pack.
No matter where I'm traveling, I always bring… Tech essentials! I love our metallic gold charger that never gets tangled with matching back-up phone battery and neoprene case to hold everything. Plus a swimsuit and something to work out in, too.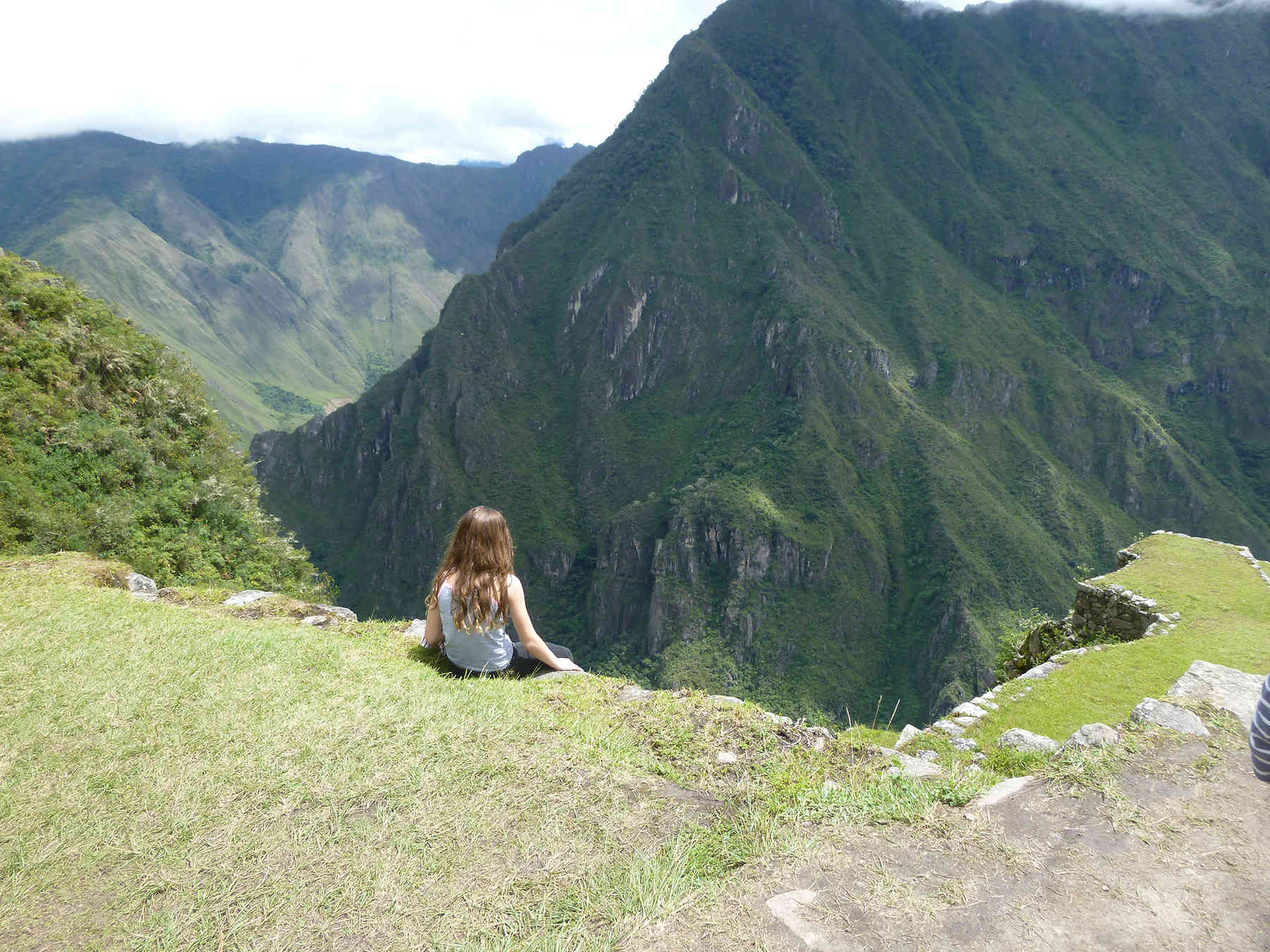 Shop Cynthia's Peruvian must-haves below: