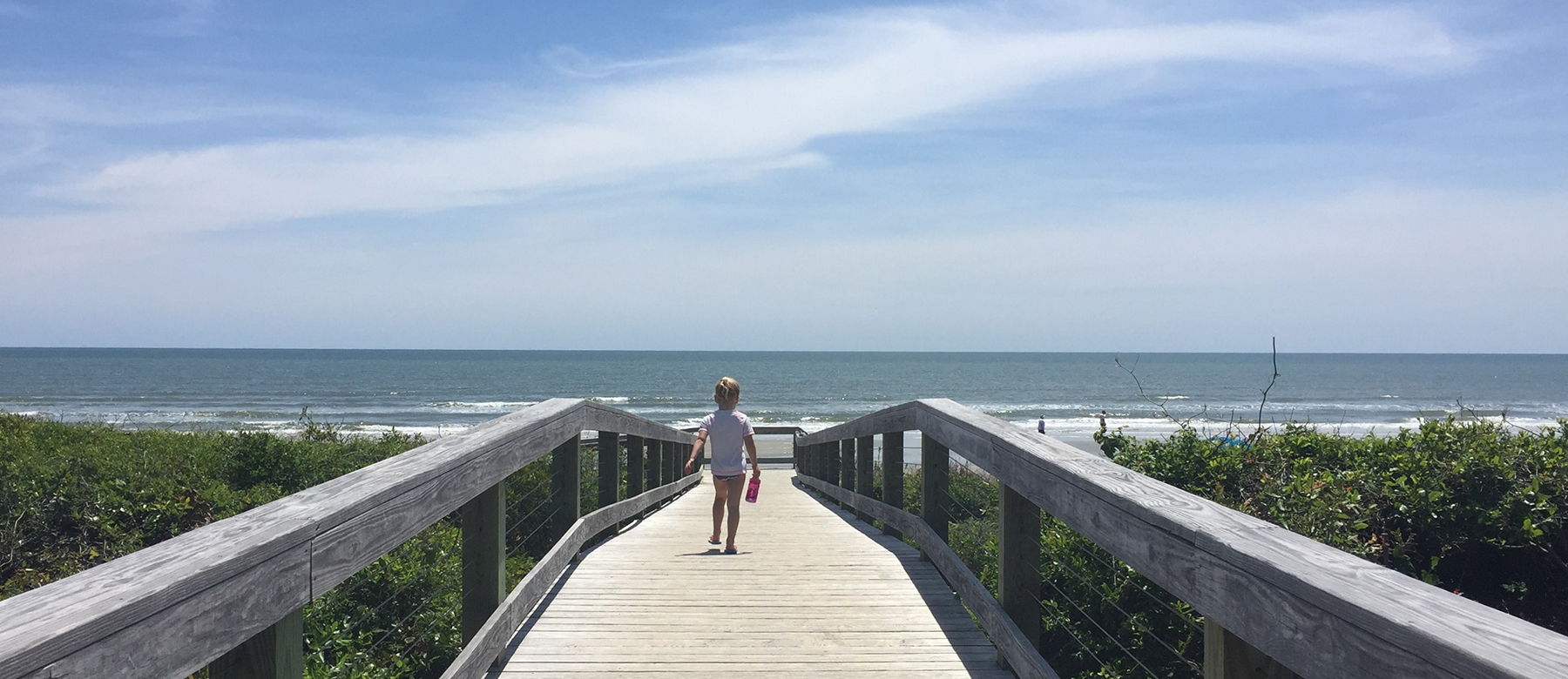 Walk The Mile
Kiawah Island
Business exec Carolyn Lanzetta shows us her family-friendly escape.
As CEO and co-founder of Plum Print, Carolyn Lanzetta is well-versed in preserving memories. Lanzetta co-founded the brand in order to give parents a meaningful (and stylish) way to organize and digitally archive children's artwork (the kind that seems to rampantly multiply) via books, pillows, note cards, and more. When Lanzetta isn't helping her customers with their memories, she's creating her own every year on a small sea island 25 miles southwest of Charleston, South Carolina (easily accessible from both Asheville, where Plum Print is headquartered, and her home in New York City) called Kiawah. Here, she shares what she does, what she wears, and what keeps her coming back.
How I discovered Kiawah: A few years back, I was down in Asheville with my husband and two daughters, Lily, 8, and Cate, 5, when we decided to head to Kiawah on a whim. We fell in love with the laid-back atmosphere and have been going back for family getaways ever since.
My Kiawah Island uniform consists of: A bathing suit, casual dress, flip-flops and, of course, a sun hat. And it must be suitable for riding a bike! But it will NEVER include a watch or a phone—our time in Kiawah is about disconnecting from life and reconnecting with family.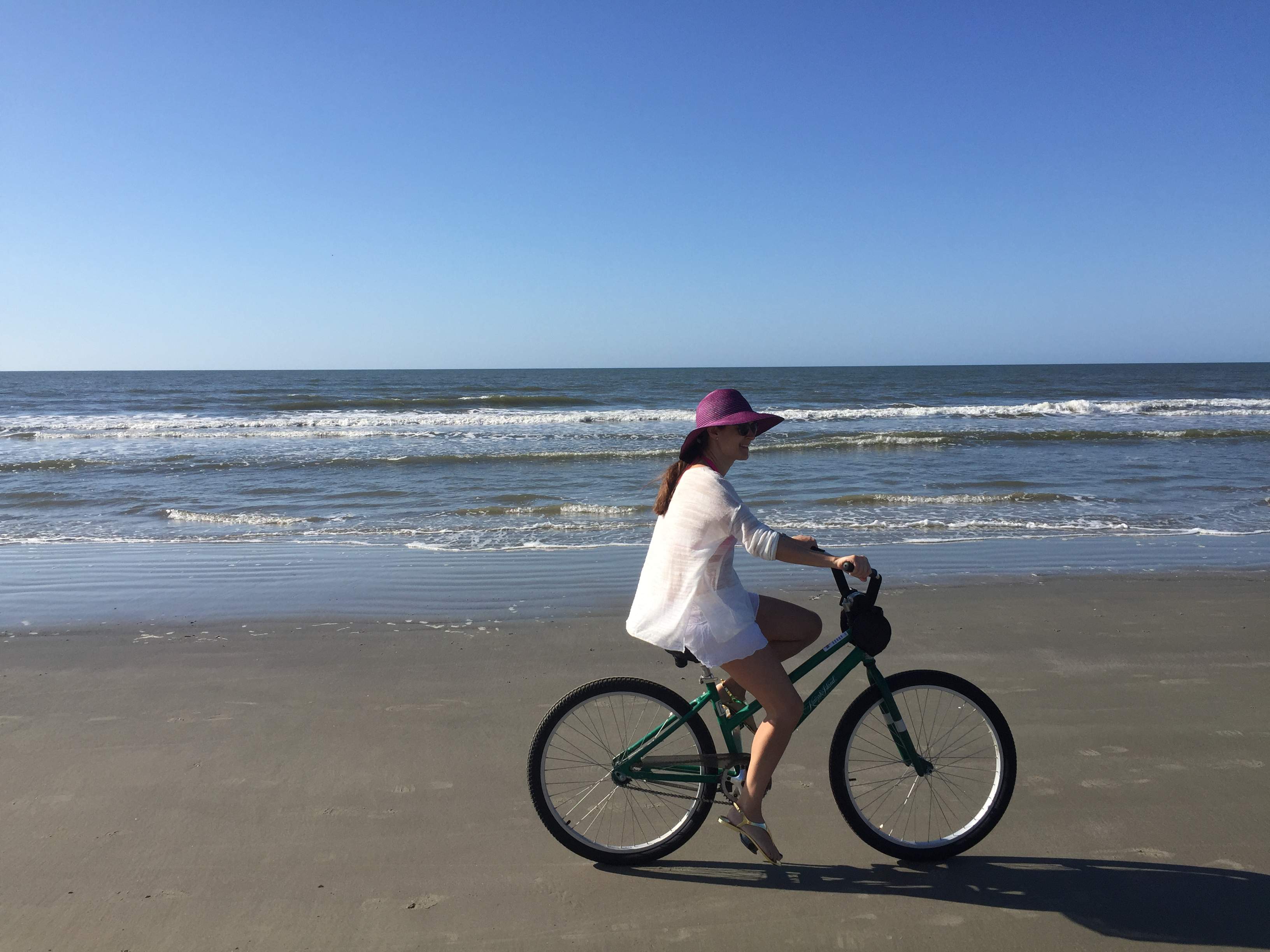 The first thing I do when I arrive: Drop everything, pour a glass of wine, and go for a walk on the beach. The beach is beautiful and right out the front door. Walking the boardwalk across the dunes, the stress of entrepreneurship, kids, New York City, all seems to melt away. OK, now I need to go back!
My favorite hidden spot: Kiawah is full of hidden gems that are tucked away just off the roads. We love to go on long bike rides and find new little hideaways where the girls let their imaginations run wild!
Favorite item I've brought home: Memories. The sandcastles, the picnics, the bike rides, these memories mean so much more to me than any store-bought item ever could.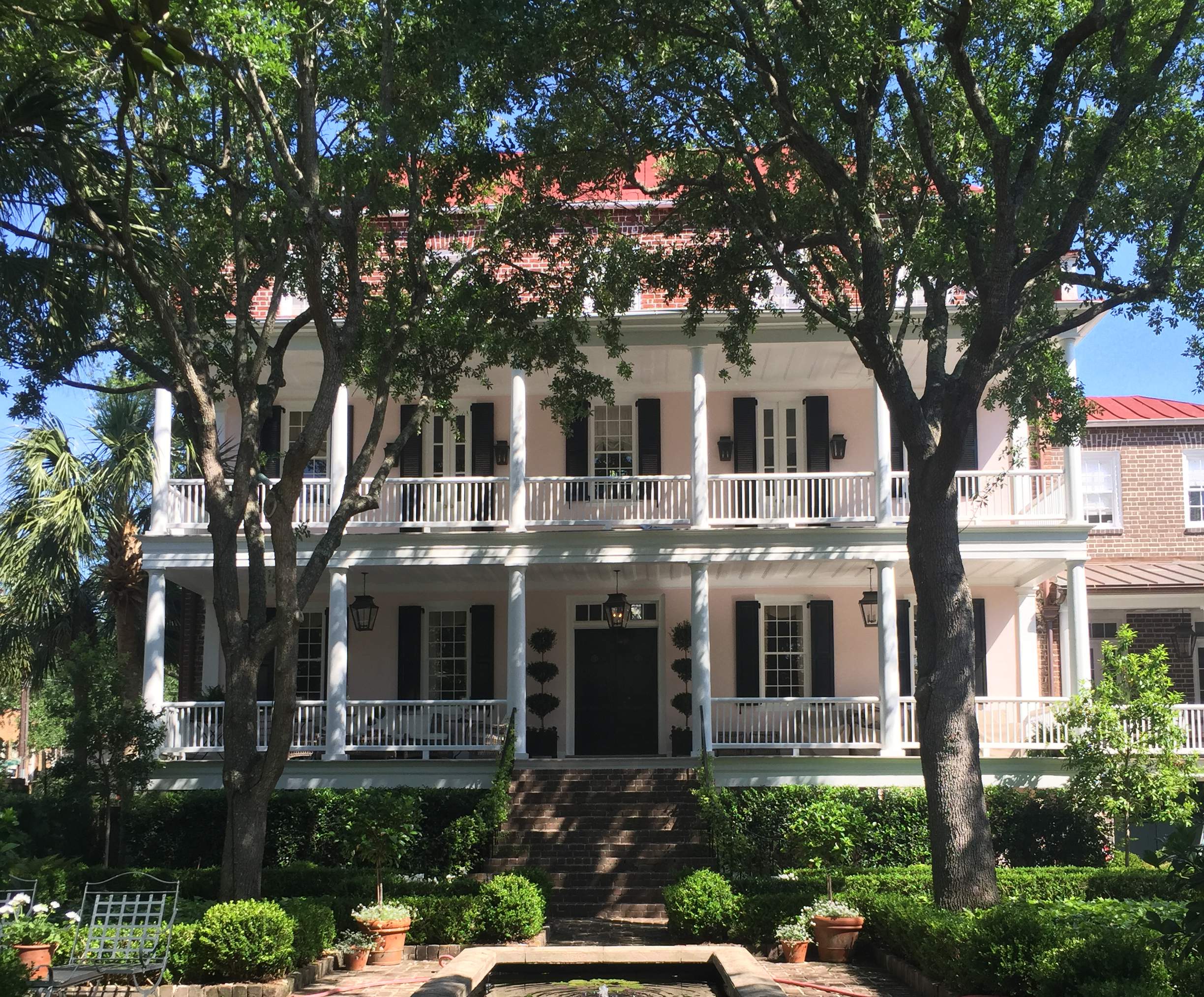 I pack with these grandiose ideas of going out every night, but the reality is we love to be at home, just the four of us.
Carolyn Lanzetta
My favorite memory: The best part of Kiawah is taking long bike rides on the beach. When the girls were little, they'd ride behind my husband and me on these little add-on bikes that attached to the backs of our bikes. We would ride the edge of the ocean splashing them with waves and explore the whole length of the island.
One year, after several frustrating months of trying to learn to ride a bike in and around New York City, my daughter Lily decided to give it a go in Kiawah. It was within a few hours of arriving on the island and she was determined. She and I found a quiet spot and after about an hour of hard work, she was up and away on her own. I will never forget the smile on her face or that feeling of watching her conquer an obstacle that had stood in her way and frustrated her so much.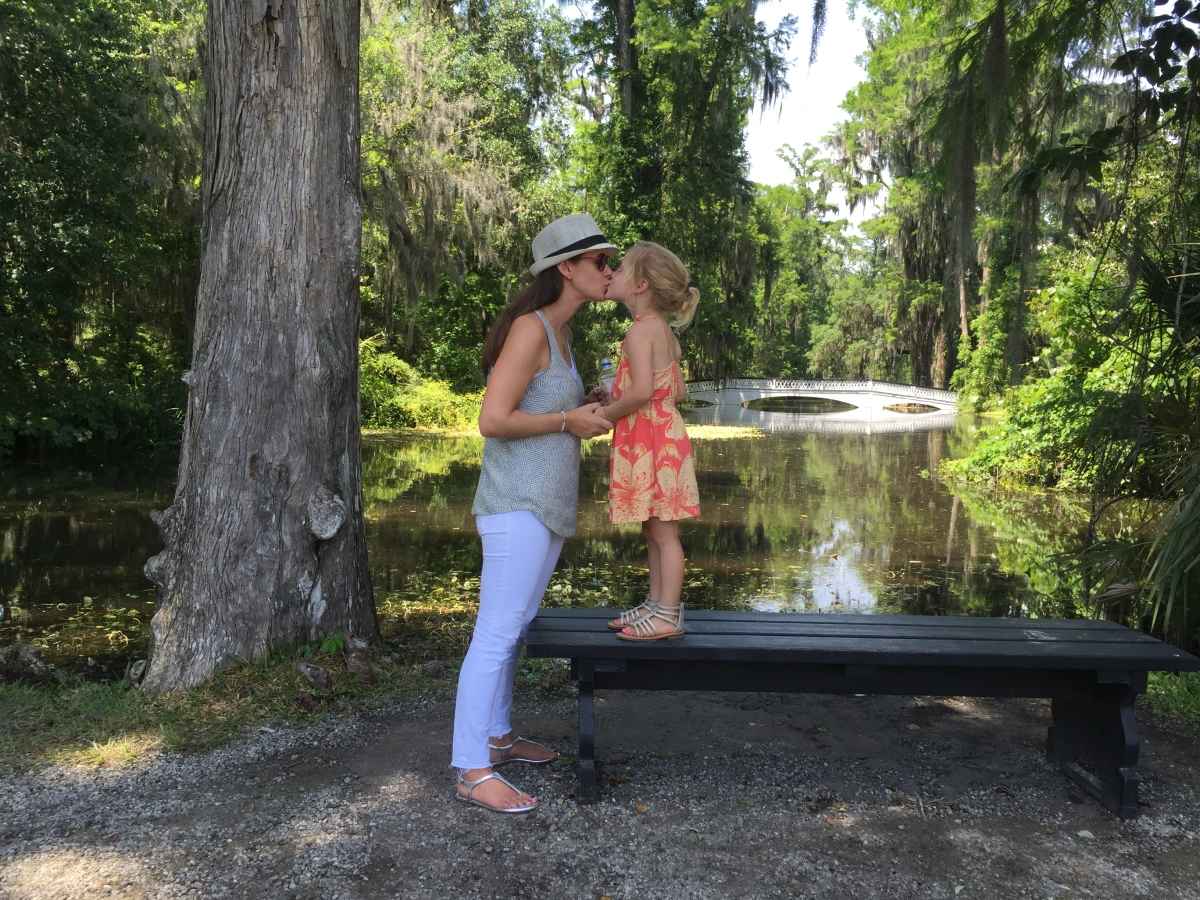 When I go, I always pack too many… Shoes! Although, can one ever pack too many shoes? I pack with these grandiose ideas of going out to dinner every night, but the reality is we love to hang at home, just the four of us, and cook dinner, so 80% of the time I'm in flip-flops. And I never pack enough books. I pack like I'm still traveling with toddlers, but all of a sudden I have older kids who give us time to actually read on the beach. So I'm in need of some new, great ideas! Please send any my way...
No matter where I'm traveling, I always bring my: Journal. From a young age, my parents always encouraged my brother and me to keep a journal while were were traveling. There is nothing better than reading my seven-year-old handwriting about our adventures in Paris! I'm now encouraging my daughters to do the same and saving everything for them with Plum Print—so they can look back at their own memories with their children and recall the joyful details of childhood and family.
Shop Carolyn's Kiawah must-haves below:
Exclusive Plum Print Offer for Orchard Mile Guests
Before you head off for that island escape, clear the clutter! Plum Print transforms your children's artwork into a professional online gallery at its state-of-the-art photography and scanning studio. Carolyn is offering Orchard Mile guests complimentary digital archiving (up to 20 pieces of artwork), made into your own personal online gallery. Head over to get started.