About Us
About Orchard Mile
We believe that online shopping should feel just as luxurious as strolling down your favorite shopping street. It should be just as inviting as stepping into your most-frequented boutique. We wanted to recapture the experience of entering a luxury store, surrounded with space, simplicity and beauty. At Orchard Mile, we offer access to all the designers you love with a single shopping bag.
Orchard Mile is named for Singapore's famed retail and entertainment shopping district Orchard Road and the Miracle Mile.
Our Team
Orchard Mile formed in 2014 with a founding team comprised of Jennie Baik, Georgie Benardete, Julia LeClair, and Marvin Traub Associates.
Co-Founders
Jennie Baik is the CEO and Co-founder of Orchard Mile. Previous to her role at Orchard Mile, Ms. Baik served as the Head of Strategy for Burberry Americas, where she focused on creating powerful brand experiences to position the company for multi-national growth. She also served in various positions in her four years at Omnicom Group; including as Director of Strategy and Business Development.
My most memorable fashion splurge: Miu Miu velvet shoulder bag with tortoiseshell chain strap, circa 2000. Its unexpected and understated at the same time. I like that in a bag, I like that in a person.
My destination on a wednesday evening: With an impeccable cappuccino (and likely champagne!) at Casa Lever in midtown. Wall-to-wall Warhols, Venini glass chandeliers, encased in 1950s spaceship inspired design; its quintessential New York.
Timeless style icon: Rene Russo in Michael Kors as Katherine Banning in The Thomas Crown Affair.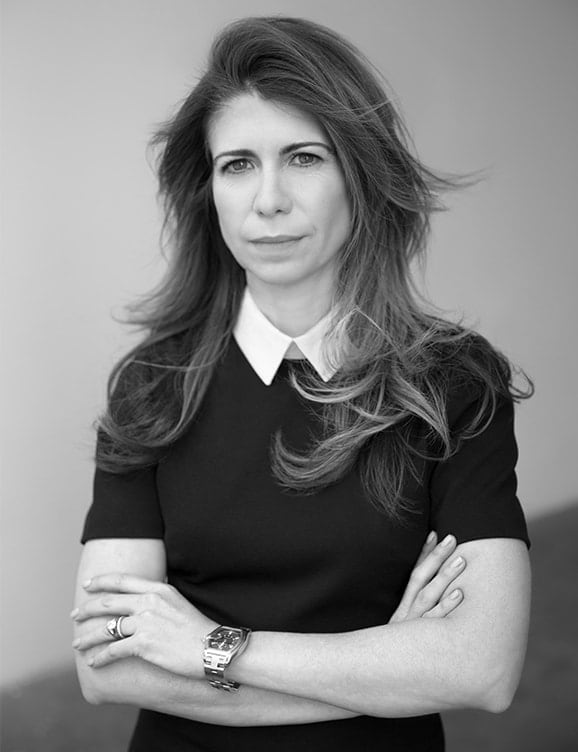 Georgie Benardete is Co-founder and Head of Strategy at Orchard Mile. Prior to her role at Orchard Mile, Mrs. Benardete was a Co-founder of shopbeam.com, a universal cart for digital publishers to monetize their content seamlessly through shoppable advertising. Previously, she was Managing Director at Multicultural Capital, an independent financial consulting company focusing on renewable energy. Mrs. Benardete started her career at OPIC, Coopers & Lybrand and JP Morgan in Wall Street.
Where can we find you on a monday morning: In Chelsea at Hotel Americano, drinking my first cortado of the day while reading The New York Times.
My healthiest habit: Meditation. It brings me presence and resilience, essential skills to navigate unpredictability in our world.
My happiest place: At home, when I am able to cuddle my son, Lucas, to sleep.
Famous last words: Sure, sounds like fun!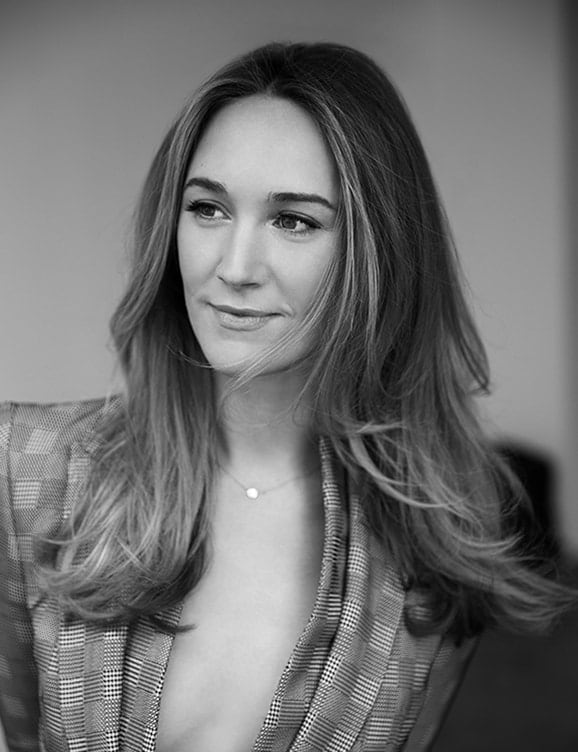 Julia LeClair is Co-founder of Orchard Mile. Prior to her role at Orchard Mile, Mrs. LeClair was the Founder and CEO of Mydrobe, an innovative fashion e-commerce website and iPhone application which personalizes, enhances and simplifies the way consumers shop and discover products and brands. Previously, Mrs. LeClair served in various roles in fashion media, including integrated marketing for ELLE magazine. She advises various startup and technology companies across the U.S., and is credited with launching a foundation for a $250 million biotech fund.
My first style step: I lived in my floor-length, white faux fur coat as a child. I thought I was such a princess.
My destination on a Saturday afternoon: It depends on the season. In the winter, a walk through the Elizabeth Street Garden with my dog, Squibbs en route to Bilboquet for lunch. In the summer, on Squibnocket Beach on Martha's Vineyard.
I can never get too many: Thin gold rings, jackets, and strong opinions.
Famous last words: Just let it happen and see how far you can get.